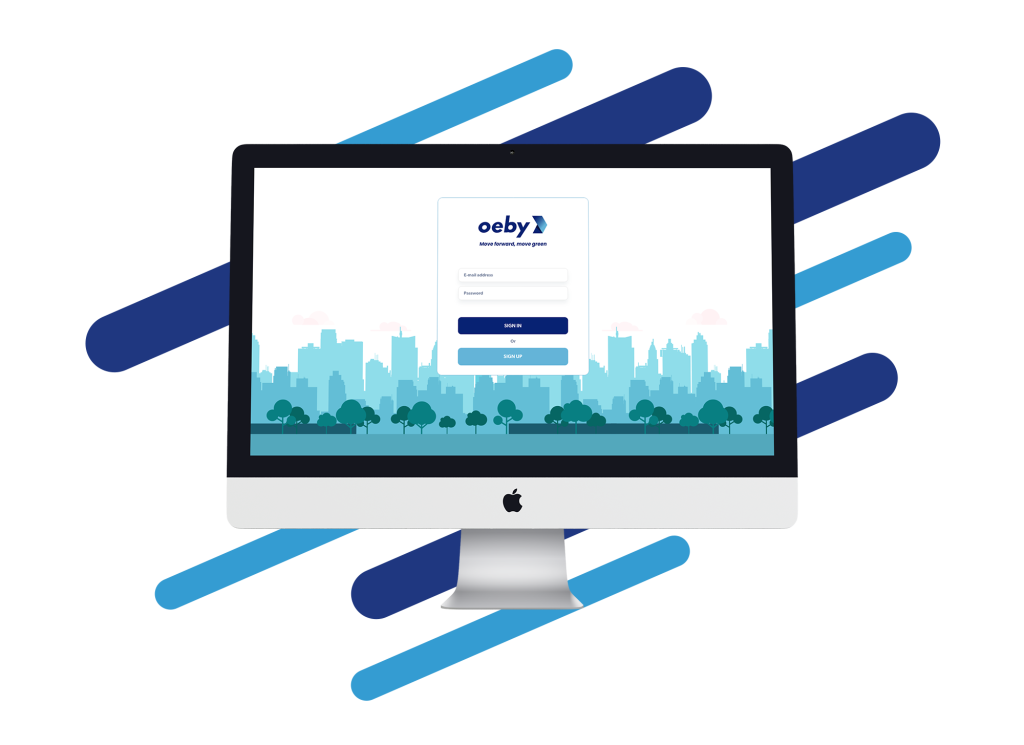 Next generation transport portal
The Oeby platform is designed for carriers, shippers and freight forwarders. And is free of charge for every user.
Oeby Dashboard
The dashboard is clear and user-friendly.

Freight and truck status are displayed on the dashboard.
Statistics for your company such as kilometers travelled, active drivers, pickups, deliveries and the optimally used pallet and container places.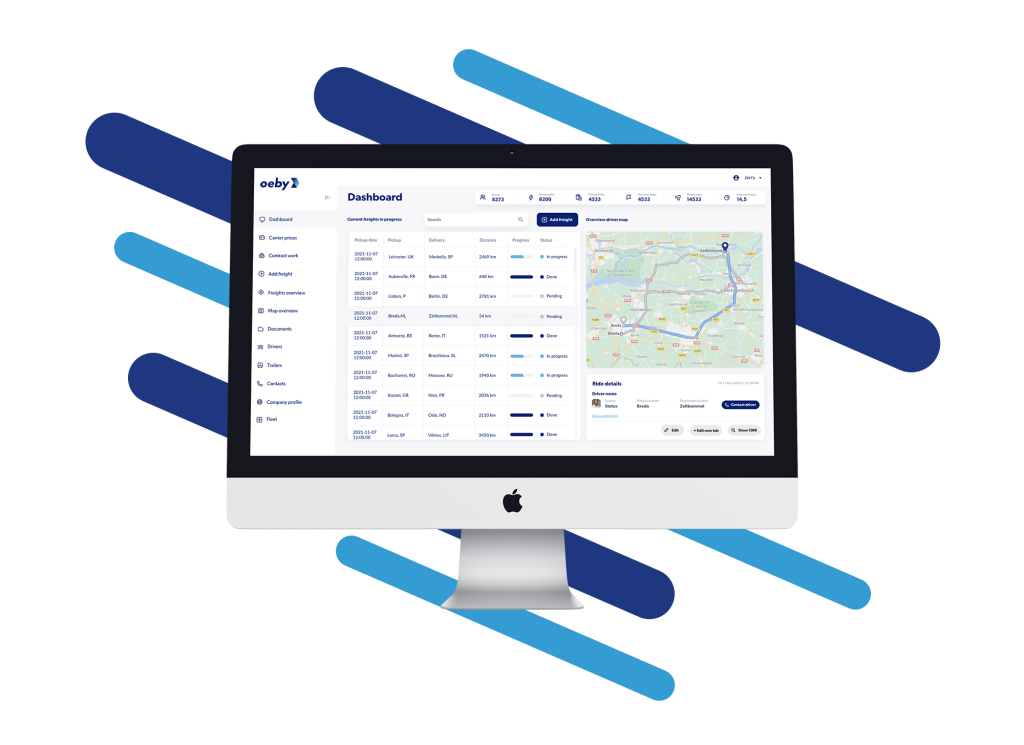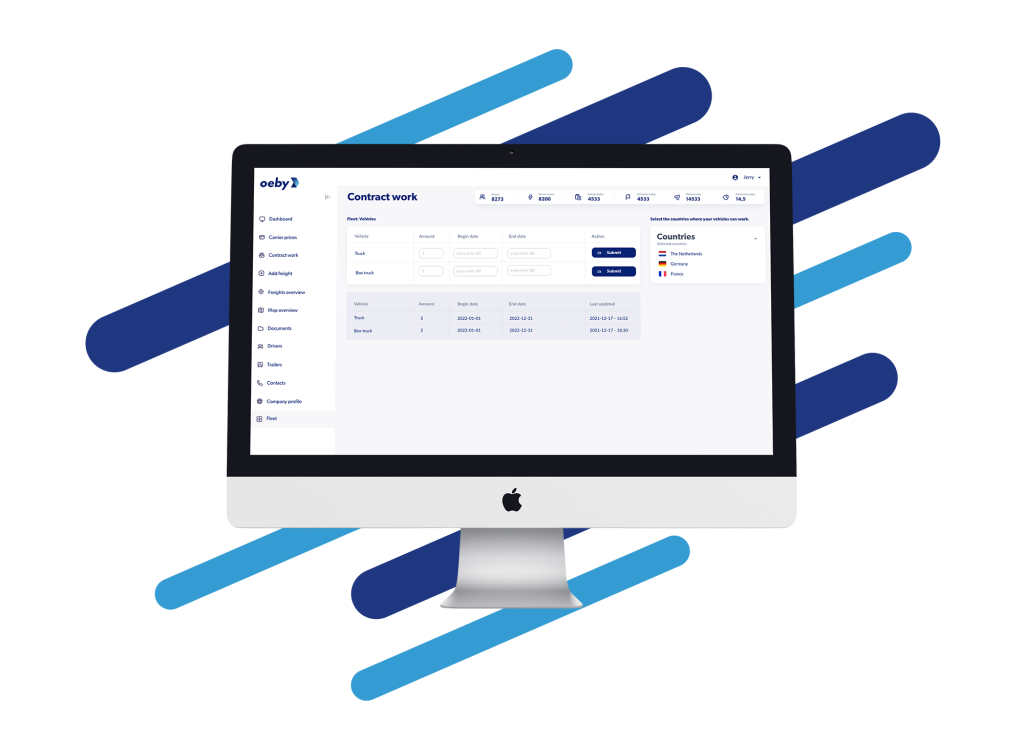 Contract work
Oeby offers its customers the possibility to work on contract basis, so that the carrier can be sure of freight and the shipper of transport. In this way we reduce transport shortages.
Smart Freight overview
Oeby's smart freight overview means that communication about active or upcoming freight is no longer necessary. Live updates are displayed to the shipper, carrier and recipient. This way everyone stays informed about the cargo and we avoid unnecessary communication.